Nizhniy Novgorod will turn 900 in a while: many historic points left their trace here, but the city shouldn't be connected only to monasteries, churches and old Russian culture. You will find here modern art as well as esthetic cocktail bars and untouched parks where a nice beaver might wink at you.
Restaurant Mitrich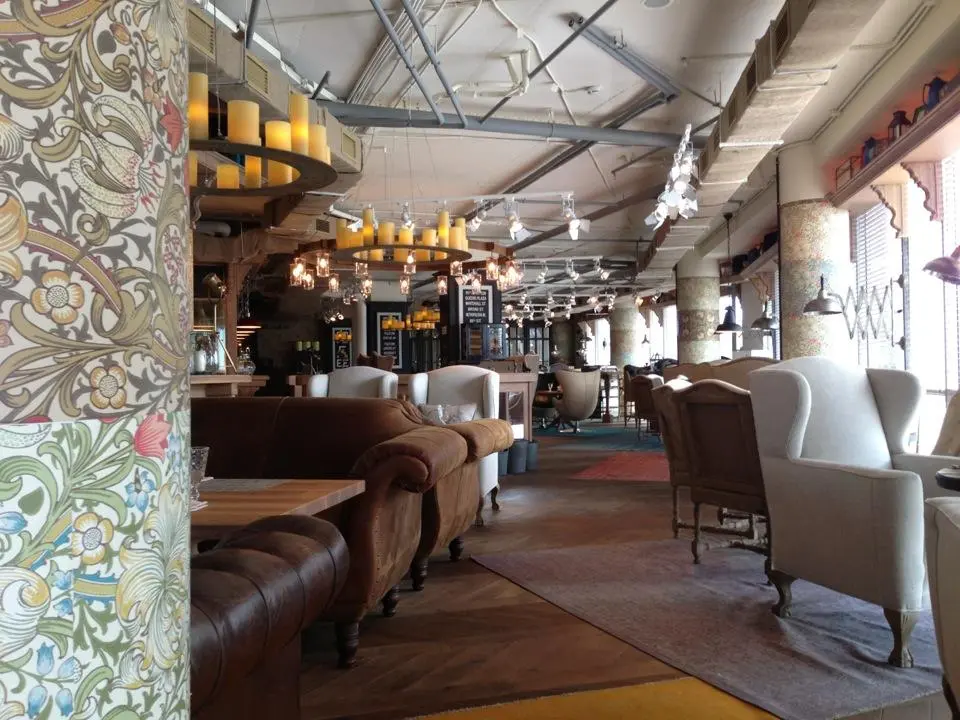 The heart of any restaurant – kitchen – in "Mitrich" is put on everybody's display. Chefs cook here right in the center of the restaurant behind the glass walls, and curious visitors can lean on the wooden counter and, while drinking their aperitif, watch burger with Kobe beef being cooked.
The prices in "Mitrich" are close to Moscow ones (for example burger costs 790 rubles), but the quality is also the same level. Menu is supposed to satisfy everyone – there are seviche, tartars, steaks, pasta, halibut with parmesan, so you definitely wont leave hungry. And in the mornings breakfasts are served – you can take something made from eggs or oats with condensed milk ice-cream. The bar follows the common trend and makes experiments with serving classic cocktails: for example "Aperol Spritz" is served on ice, but in transparent bag. In case you don't finish your drink in the restaurant, take it with you for a walk – it's easy to carry and looks quite unusual.
Beer house Hophead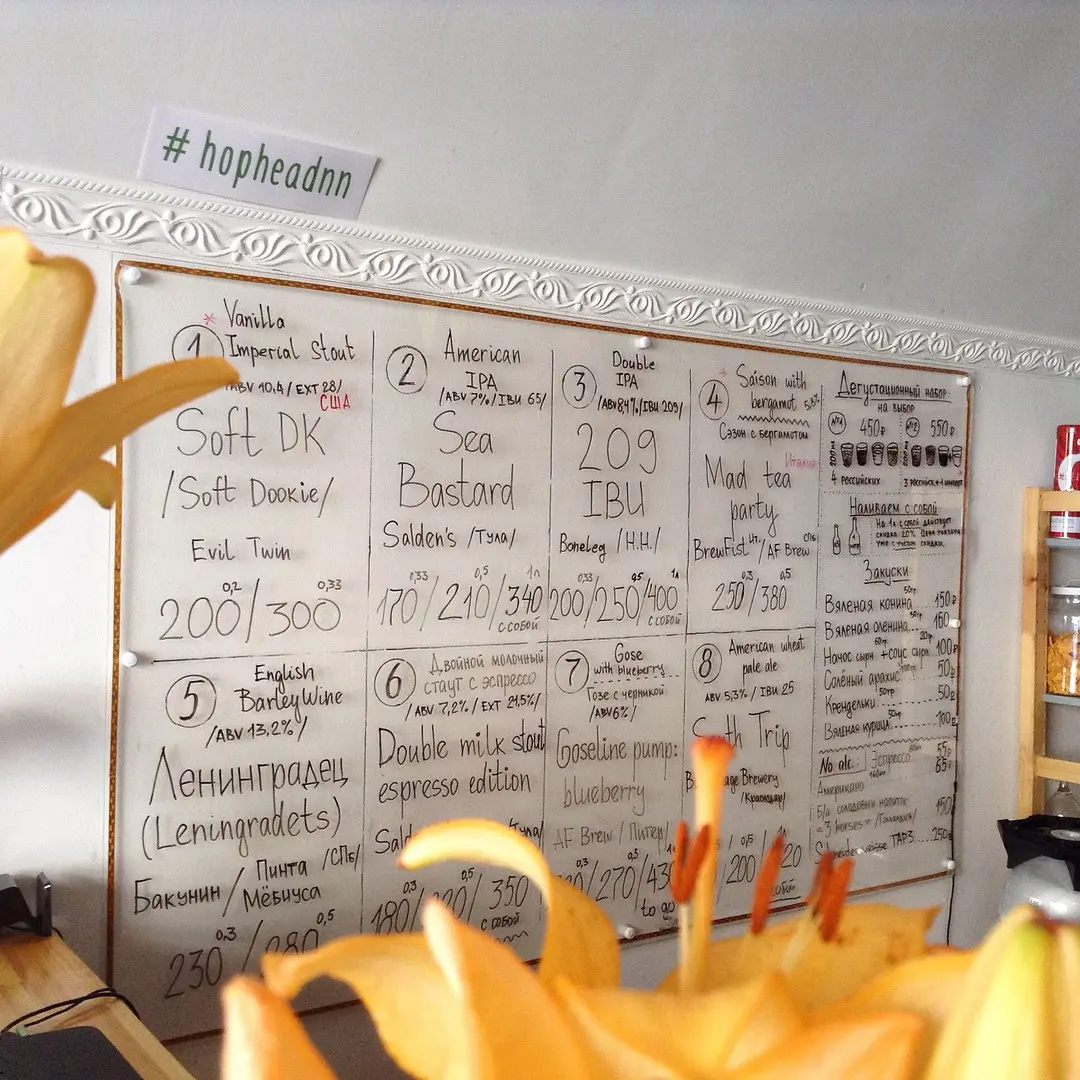 It is always nice when place owners are at the counter – in case everything is fine you can thank them in person, in case not – frankly tell them about it and be sure it will be mended. If you happen to be at Rozhdestvenskaya street, visit the beer house and get acquainted with Masha and Sasha, who courageously bring to Nizhniy Novgorod craft beer and cider from all over Russia – from Ekaterinburg to Saint Petersburg. The place is rather small, tables are few, but it is the place for a quick stay – have a bottle or a glass before a party start, say hi to your mates, or just have a rest while walking along the city.
Park Switzerland
For several years the park was left in desolation, but just a couple of years ago it was recovered and now you can attend the park fearlessly – the amusement park was renewed, many cafes and small restaurants, as well as bike and roller skates rent stations, were opened. "Switzerland" was founded on the bank of Oka river, and (as it is seen from the name), it should have replaced Swiss resorts by its amazing vegetation and perfect view on the Oka. It is best to visit right in the morning, for a run: the park will not be crowded by kids and those who came for a relaxed walk, and a view of sunrise over the river will be the reward for sport feat.