It's better to get ready for a Friday night out in Berlin in advance. On Fridays, after a long working week Berliners go clubbing and dance till the morning light. This feature is for those who has just arrived in the city and is ready to get a taste of the city's vibe or for those of you who is already tired of the sightseeing part.
Pappa e Ciccia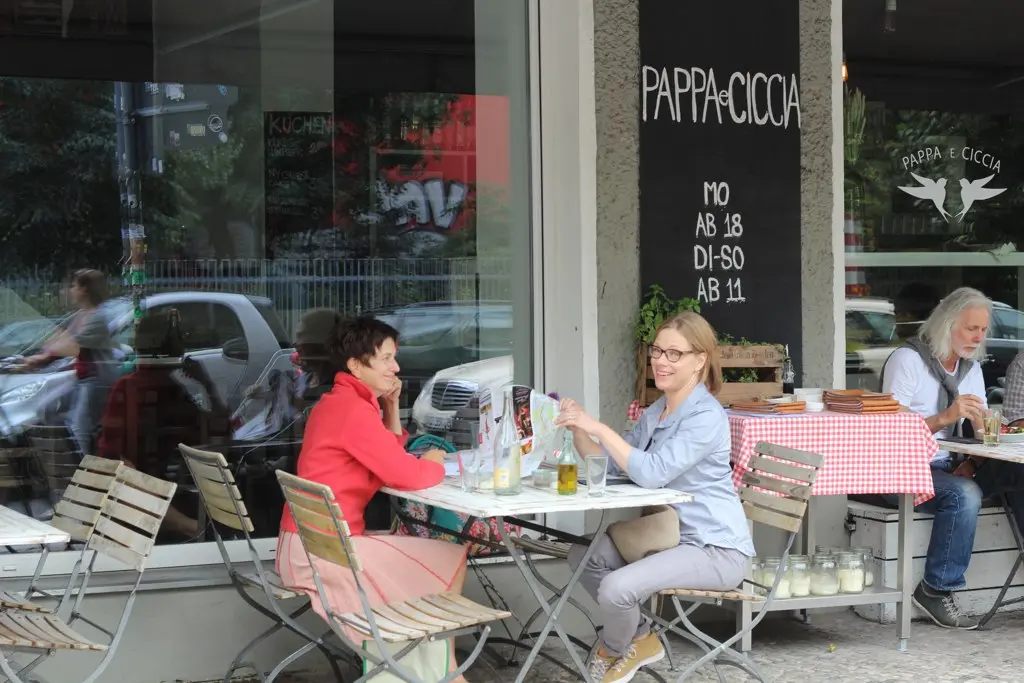 Set close to Кastanienallee, Pappa e Ciccia is a cozy Italian restaurant with modern decor and an intimate terrace. It's a perfect spot for a hearty lunch slowly turning into dinner. The fare is tasty and rather simple, the dishes are made from the freshest ingredients. How about Insalata Caprese, pasta or risotto? They will make your mouth water!
Newton Bar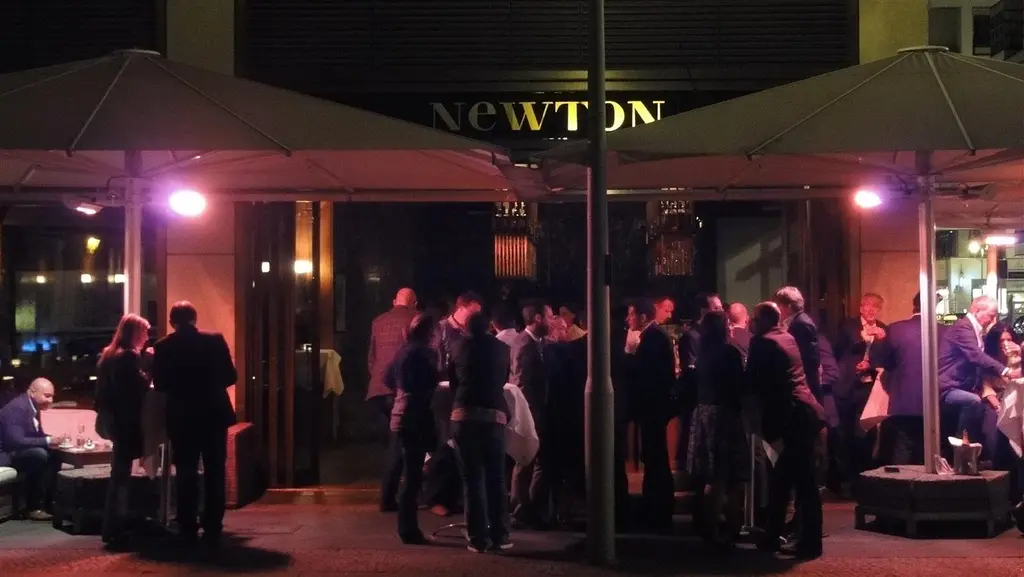 Newton Bar is famous for being designed by a well-known architect Hans Kollhoff. Opened in the 2000s, the spot soon became an example to follow in terms of decor. The bar is lavish and pricey, however, one can afford to grab a couple of cocktails. The walls are decorated with large photographs by Helmut Newton. Actually, that's where the bar got its name from.
Wilden Renata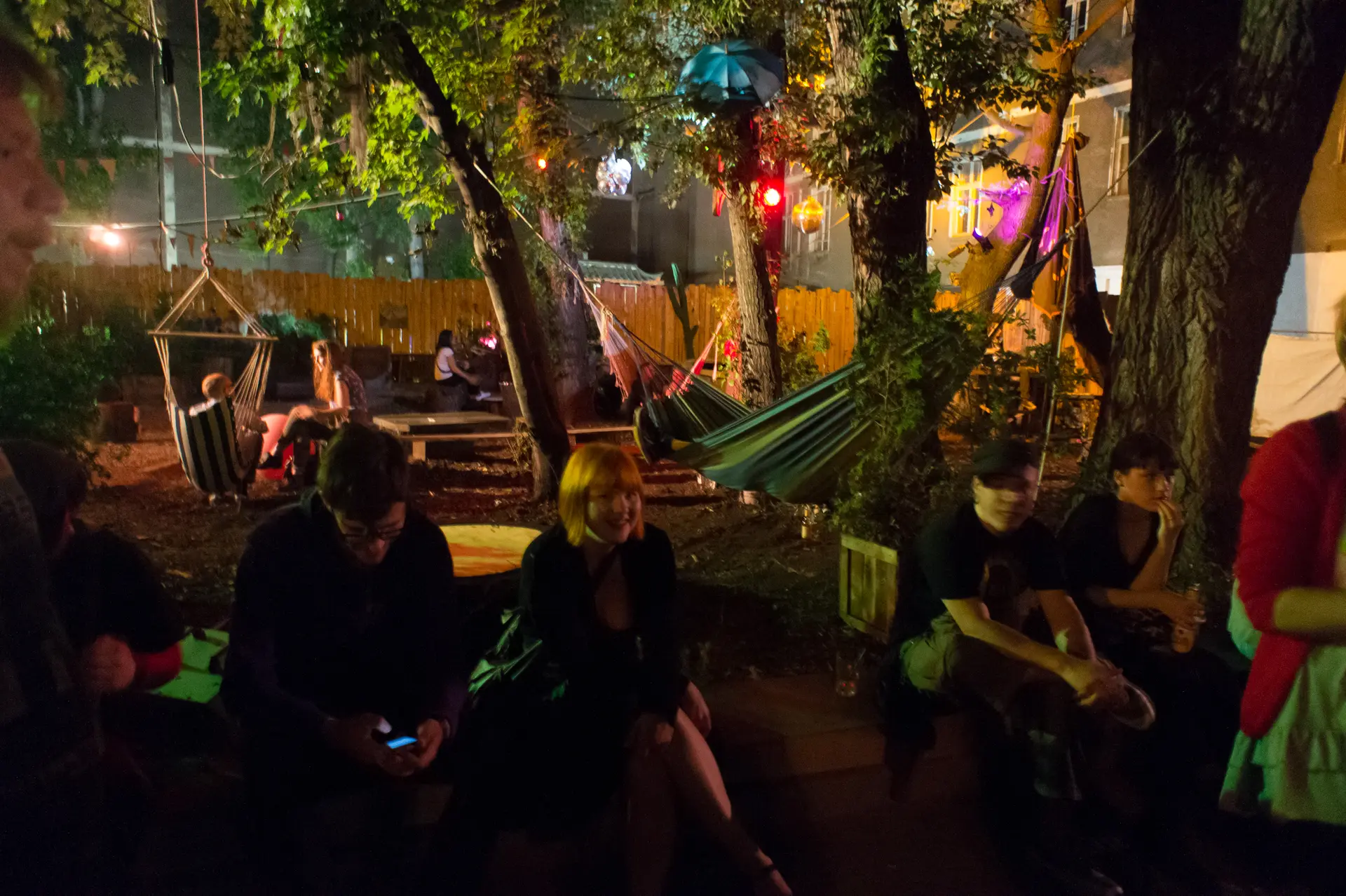 Berlin is rich in truly trashy venues that are popular for no apparent reason. Shabbiness is, however, a deliberate designer choice nowadays, it gives the impression that the owners don't give a damn about the capitalistic world, and all they do is sit and drink their beer. Wilden Renate is a good place to start the discovery of hellish vibe of Berlin clubs. Though I have never seen a worse hole of a place in my life, it is relatively hard to get in, and I do not guarantee that anyone will pass the face control. Tourists will always raise suspicion because people usually come on Friday and leave on Monday. And the worse you look, the higher are your chances to be admitted.